In the early spring of 2020 we had a few weddings.
Megan reached out to us before anyone had heard of the Corona virus, fully intending to go through with her small wedding at the Fort Worth Botanic Garden. From that point it was almost cancelled and turned into bridal portraits, but then became an elopement in their hotel with only family attending. I felt so honored to be part of their day, Megan was as happy and excited as if there had been 200 in attendance. I snapped a couple of quick portraits of her.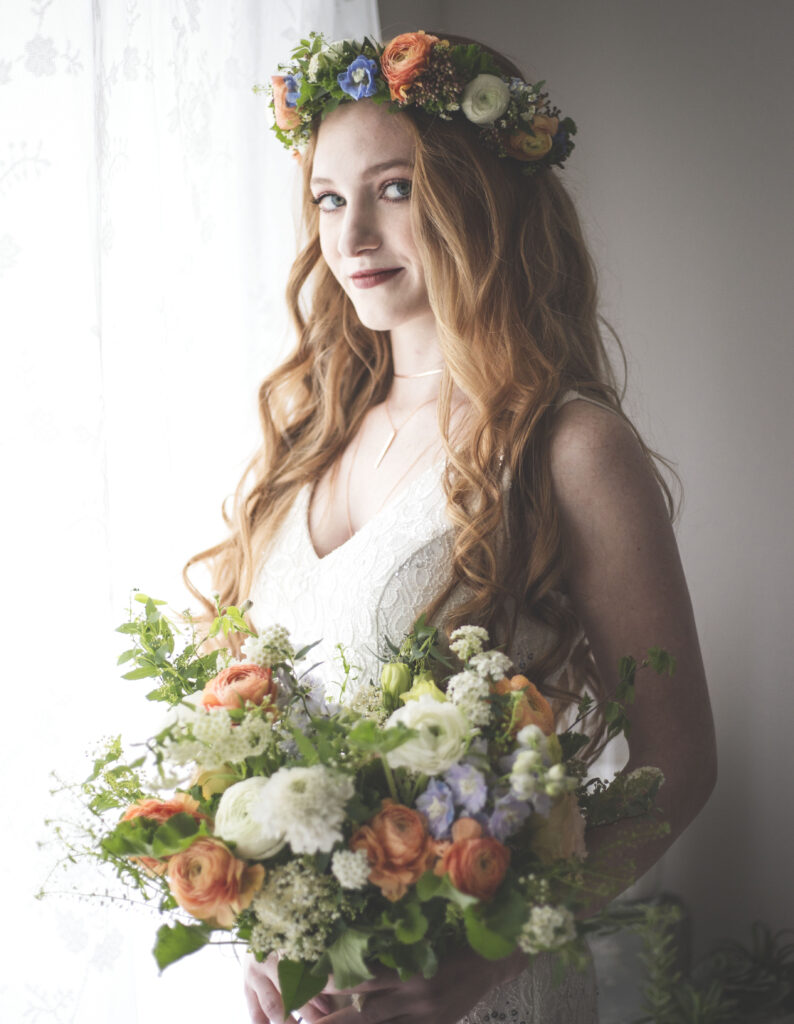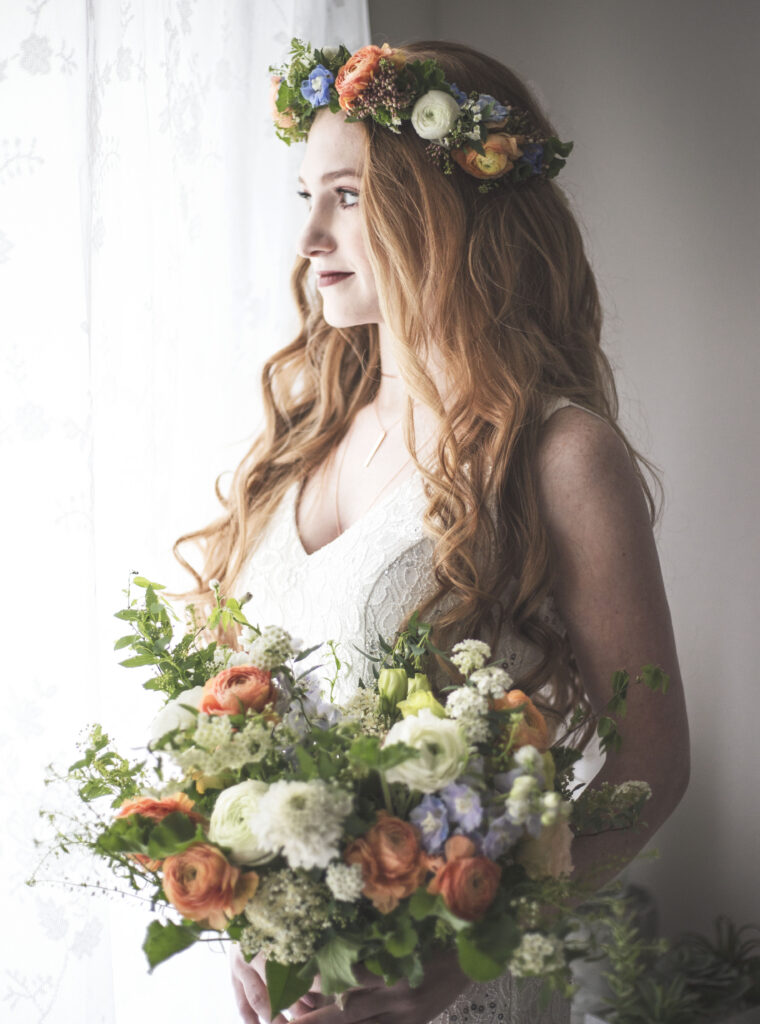 Her bouquet featured white and peach ranunculus, blue dephinium, geraniums leaves and my favorite, spirea. She wanted a flower crown to match, and since everything was done over email, I didn't realize Megan had long beautiful red hair! The colors could not have been more perfect.
Their photographer, Nick Cosmic, captured the joy of the day perfectly.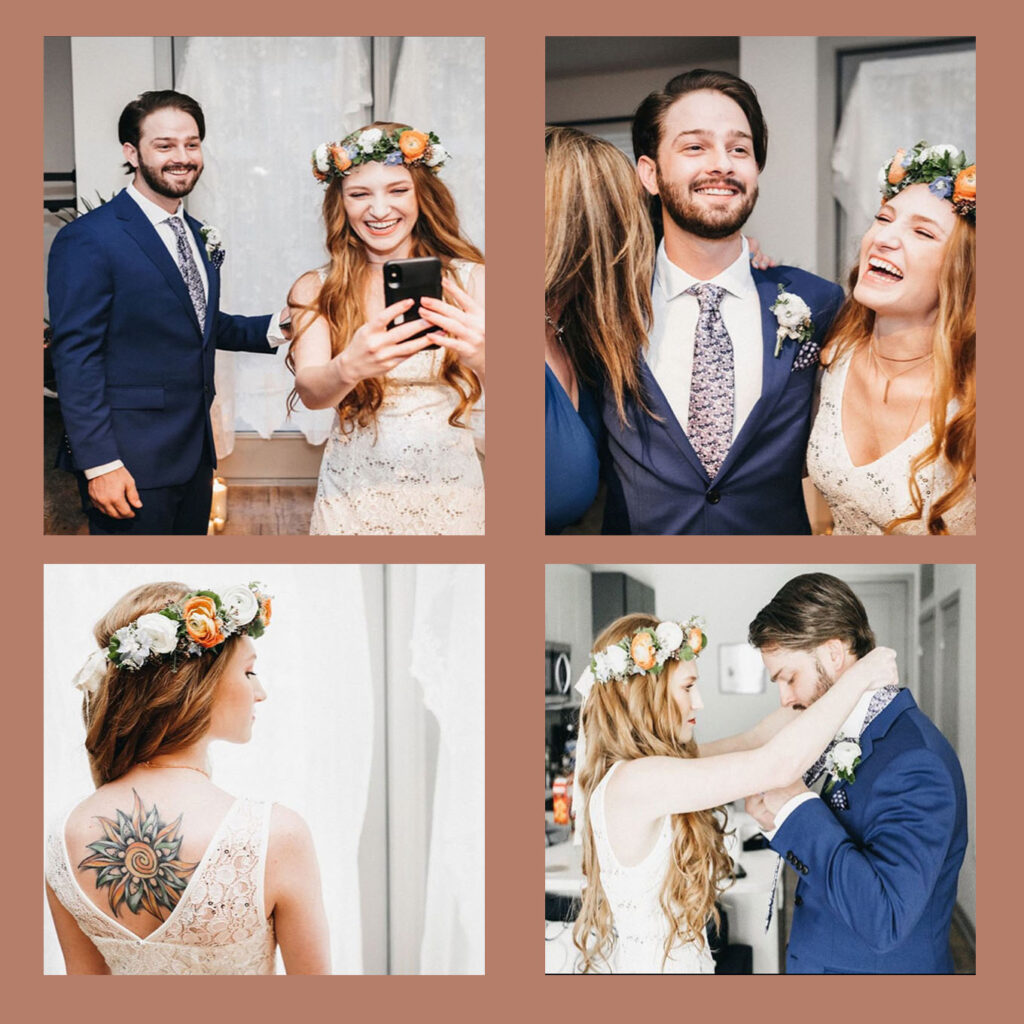 Such a beautiful day, happy couple, and positive vibe.